simply nootropics elevate™
88 caps | 1 month supply | 20 nootropics ingredients in one dose

Focus |  Energy | Memory | Calm | Healthy Ageing | Sleep
When you can't afford to be worn down by stress, brain-fog, lack of focus, or poor performance. Give your brain the right nutrients it needs to perform at its best, every day.
Subscribe & save 20%: And yes, you can cancel or modify your subscription at any time - no repercussions, no strings attached.

free speedy
delivery
60 day money
back guarantee
Earn 300 loyality points
Free access to our 21-day brain hacking challenge
Caffeine free, Gluten free, Vegetarian friendly
Formulated by neuroscientists and natural health experts
Take 4 capsules in the morning with water.
For best results, take 2 capsules in the morning and 2 capsules mid-day. Cycle your use 5 days on, 2 days off to maximise the benefits.
Servings per pack: 22 (30-day supply)
Product type: vege capsules (gluten-free).
Store in a cool, dry place.
Elevates focus
Aids memory and recall
Designed to relieve stress
Supports long term brain health
Helps you "get in the zone"
Supports healthy ageing and longevity
REVIEW HIGHLIGHTS
"I just switched to Simply Nootropics and I can instantly notice the difference. I can just get in the zone easily and check off my to-do list"
---
"I was initially trying to improve my focus, and to get an edge at work since I'm in a demanding industry. I used to feel quite sluggish around 3-4pm. Now I can stay in the zone throughout the whole day"
simply nootropics elevate™
( Buy 3 bottles and save $80 plus get free gifts )
simply nootropics helps you enhance brain performance
Focus and perform through complex tasks
Recall information easier and faster
Reduces brain fog through the whole day
Think more clearly under stressful situations
Enter an alpha state/flow state*
Supports cell energy for healthy ageing and longevity
Keeps you locked in all day and helps you get in "the zone"
buy now
limited time offer
bundle and save!
1 bottle
$149.50
88 caps | 1 month supply
FREE 21-day challenge
3 bottles (save $80) $448.50 $368.50
264 caps | 3 month supply
FREE blue light blocking glasses ($39.99 value)
FREE gratitude journal ($29.99 value)
FREE 21-day challenge
This offer is so good, no other coupons are applicable.
subscription (save 20%) $149.50

$119.60
88 caps | monthly subscription
FREE 21-day challenge
FREE gifts and samples when we launch new products
why choose simply nootropics?
right ingredients.
right amounts.
We set out to create the most comprehensive nootropics stack 
— with zero filler. 

Every ingredient and amount is research-backed and has been chosen to support peak mental performance (not just to pad out an ingredient list). That's why when you try it, you'll immediately notice the difference.
no proprietary blends. nothing to hide.
Some companies hide behind proprietary blends, so you never know how much of each ingredient is included in each dose (hint: it's usually not enough).
We always show you the exact ingredients and amounts because you deserve to know exactly what you're taking.
proudly stimulant free
No jitters or crashes. Stimulants can be effective, but they're often used to compensate for poor efficacy of other ingredients.
Rather than load our dosage with caffeine or cheap stimulants, you can get the full nootropic experience and regulate stimulants to your personal taste - which means you can enjoy your daily coffee while taking Simply Nootropics.
a holistic approach to brain performance
We believe the best approach is a holistic approach. That's why we go beyond nootropics to help people be at their best every day.
Take our free 21-day brain hacking challenge and join a community of people looking to reach new levels of performance in all areas of life.
buy now
20 natural, researched backed ingredients, derived from food, plants, bark and other natural elements.
a holistic way to be at your best every day
60-day money back guarantee
Try Simply Nootropics risk-free. If you don't like it, simply return it for a full refund.
our promises
why choose us
science led nutrition
We employ neuroscientists & health professionals.
lab tested
Our products are lab tested for premium quality.
save with a subscription
Save 20% when you subscribe.
 Cancel any time.
free delivery
We deliver for free with speedy shipping to your door. NZ & AUS.
money-back guarantee
100% guarantee if you are not satisfied, return it within 60 days, hassle-free.
still not sure?
frequently asked questions
Customer Reviews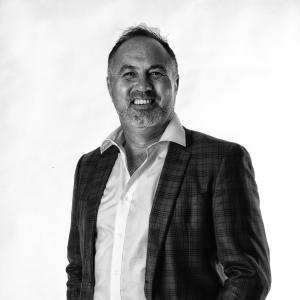 DU
01/13/2022
Daniel U.

Australia
Clarity and focus through the roof!
My brain definitately thanks Simply Nootropics … I am a business owner and the clarity of thought and my focus has gone through the roof since starting on Simply Nootropics some months ago. I'm not sure my team are thanking me for my enhancements as they're busier than ever! I've used several Nootropic ingredients prior to moving to Simply Nootropics and the improvement has been exponential. Cannot recommend more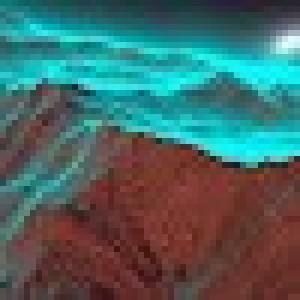 M
11/19/2021
Matt

New Zealand
A Life Changing Product
Three months ago I was going through a bit of a rut. My productivity, energy, and happiness were all low and I knew I needed to do something to change that. I started eating healthier, going to the gym, meditating and I was getting better but I really needed something that would help reach that next level. This is when I started to become interested in supplements and nootropics. I gravitated towards Simply Nootropics Elevate as it had many ingredients that were scientifically-proven to work rather than some random plants and compounds that do nothing. The price definitely scared me, but I thought that even if it only helped a little bit that it would be worth it. I took 4 capsules the night that the product arrived (turns out you're supposed to take it in the morning) and hoped for the best. The next morning I woke up refreshed and energized; I practically jumped out of bed. Usually when I woke up, I would feel sluggish and have intense brain fog. The last time I had felt this good in the morning was when I was a teenager! Then throughout the day I found that I had more of a spring in my step, I was more joyful and talkative, and I could glide through projects at work. I've been using it ever since and it truly has been life changing. I would recommend it to anyone and the price is 100% worth it for all the amazing benefits.
10/11/2021
Toni V.

Australia
Best Nootropic on the Market
Focus, energy, drive, memory. All improved after the first 1-2 months. Was skeptical at first but the proof is in the pudding. Epic product.
10/11/2021
Gavin

Australia
Nothing yet
Been taking it exactly as prescribed on the bottle for 9 days and haven't noticed anything new or different.
10/07/2021
Lynlee W.

New Zealand
Game Changer
Best decision made to take leap of faith in trialing this product. I deserved to give my body what it's been deprived of for many years, with my current health concerns.